Architectural Columns
CAPS AND BASES DIMENSIONS
Classic Column caps and bases are offered in 4 different sizes and 2 types that are available to meet your project needs. The IPS models are compatible with the IPS PVC Pipe which can be purchased in lengths up to 20 ft. The SWR models are compatible with the SDR 35 PVC pipe that is most often sold in lengths of 13'.
NOTE: Sometimes the SDR35 pipe is more economical to buy due to its thinner wall thickness. Any project requiring smaller than 13 foot pipe should consider the SDR35. Most times, the SDR35 pipe is green in color which needs be primed and painted just like the white IPS pipe. The prime coat will easily cover the green pipe.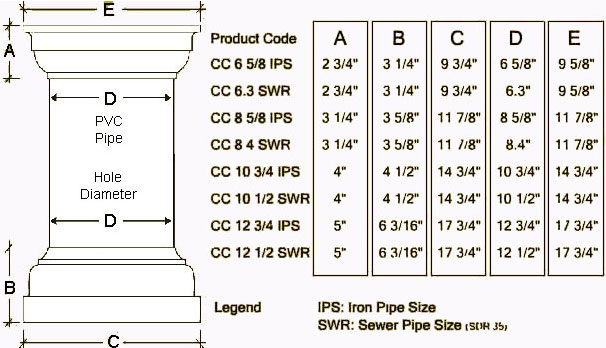 PIPE SPECIFICATIONS
Even though we do not sell the PVC pipe with our caps and bases, we provide useful pipe specifications for architects and builders to be used in the design of their projects.
PACKAGING INFORMATION
Caps and Bases are sold only in sets. Each set includes: 1 Cap, 1 Base and 4 mounting Brackets. (PVC Cleaner and ABS Adhesive are not included. You can purchase them from your local hardware or plumbing center.)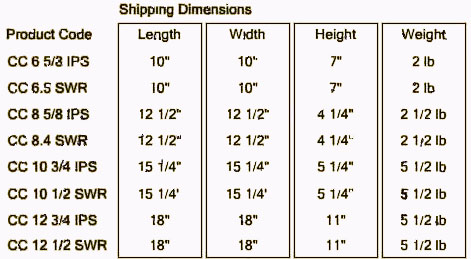 We offer the perfect wedding columns for your wedding ceremony columns and wedding reception columns plus display columns to present your products in the best light! Decorative columns add class to your occasion.